One Day University Live in Sarasota
Saturday, November 20 2021 9:30 am - 1:00 pm
---
SCHEDULE
9:30 am - 10:30 am
The Shifting Lens of History: How we Reimagine the Past
Stephanie Yuhl / College of the Holy Cross
Memory and History
From the kiss in Times Square to "Rosie the Riveter" to "Saving Private Ryan," Americans tend to cherish their memories of WWII as "the best war ever." Yet the Vietnam War remains controversial and brings up an entirely different set of images – from anti-war protests to Agent Orange to the film, "Born on the Fourth of July." What helps explain these radically different understandings of two wars only twenty years apart? Of course, things get even more interesting when we take into consideration the historical memories of the other nations involved in these conflicts.
What is National Memory?
In this course, we will examine how different societies remember these wars and what those memories might tell us about national hopes and values, about generational change, and even about decisions regarding the military. Animating this presentation is the notion that history is different from the past – it is the often contested way that the past is remembered in the present.
Learn More About National Memory
For more lectures about national memory by Professor Stephanie Yuhl check out our American History lectures. Sign up for One Day University Membership today for unlimited access to hundreds of talks and online lectures.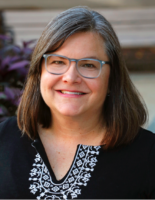 Stephanie Yuhl / College of the Holy Cross
Stephanie Yuhl is the W. Arthur Garrity, Sr. Professor in Human Nature, Ethics and Society and Professor of History at the College of the Holy Cross, as well as Associate Faculty at the Harvard University Graduate School of Design in the Critical Conservation Program.  An expert in 20th-century U.S. cultural and social history who specializes in historical memory, social movements, gender and sexuality, Southern history, and the built environment, Professor Yuhl is also a consultant and curator of historical museum exhibits and oral history projects. A popular teacher who was awarded the inaugural Burns Career Teaching Medal for Outstanding Teaching, Yuhl is the author of the award-winning book, A Golden Haze of Memory: The Making of Historic Charleston, and the co-author of LGBTQ+ Worcester for The Record.
10:45 am - 11:45 am
First Ladies: Behind the Scenes with Six Powerful Women
Robert Watson / Lynn University
Whether editing speeches and appearing on the campaign trail, presiding over White House renovations and social events, championing important causes, or functioning as the president's most trusted adviser, first ladies have made significant contributions to the heads-of-state's careers and to the nation. Yet, the accomplishments of those who have acted as the power behind the presidency have gone largely unreported and under-appreciated. Systematically profiling six first ladies, Professor Watson will take a careful and illuminating look at some of the women who have served the United States.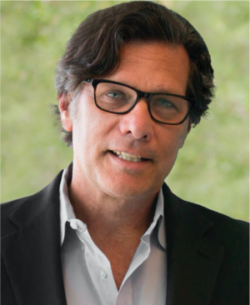 Robert Watson / Lynn University
Robert Watson is an award-winning author, professor, historian, and analyst for numerous media outlets. He has published over forty books on history and politics, five works of fiction, and hundreds of scholarly journal articles, book chapters, and reference essays. He also serves as the series editor for the scholarly book anthology on the American presidency published by the State University of New York and as the editor of The American Presidents and American First Ladies. He serves as Distinguished Professor of American History, Avron Fogelman Eminent Research Professor, and Director of Project Civitas at Lynn University and as Senior Fellow at the Florida Joint Center for Citizenship.
12:00 pm - 1:00 pm
The Art of Aging
Brian Carpenter / Washington University in St. Louis
No matter how old you are, you're aging. You started aging from the moment you were born, and you'll continue aging until the moment you die. That's the brutal, universal fact. But people age differently, as you've noticed if you've looked around and compared yourself to your peers. Are you aging better than they are? Worse than they are? In what ways and for what reasons?
In this class we'll review what biological, psychological, and social research has taught us about growing older. Along the way, we'll discuss what's common with aging (everybody shrinks a little), what's not normal (Alzheimer's is a disease not everyone gets), and key components of successful aging (friends and family are important, but perhaps in different ways). The trajectory of aging gets shaped very early in life, but there are powerful forces that guide it along the way, and steps you can take to maximize your later years.
Brian Carpenter / Washington University in St. Louis
Brian Carpenter is a professor of psychology at Washington University in St. Louis, and the recipient of their David Hadas Teaching Award. His primary research interests focus on relationships among older adults, their family members, and their health care providers. In particular, he studies communication among those three parties, with an eye toward developing interventions to improve knowledge and enhance health literacy. Dr. Carpenter teaches courses at the undergraduate and graduate level that address the psychological needs of older adults, with a particular emphasis on end-of-life care and dementia.