Presented by eVolv Senior Connections
E-VOLV is proud to present a selection of lectures from One Day University. One Day University works with hundreds of professors from over 200 of the country's best colleges to develop fascinating talks designed to educate, entertain and inspire. Join us to learn more about Christmas in America.
Life and Death in the Grand Canyon
Patrick Allitt / Emory University
---
The Grand Canyon is important to geologists, historians, hydrologists, and tourists. For most of its history it was hard to reach, difficult to climb into, and even more difficult to descend by boat. Heat and aridity made it hard to stay alive. The leader of the first American expedition, Joseph Ives, wrote in 1858 that "ours has been the first, and will doubtless be the last, party of whites to visit this profitless locality." Several members of the first Colorado River expedition, led by John Wesley Powell in 1869, were killed by local Indians. As late as the 1950s, the Bureau of Reclamation planned to build a dam that would completely flood it. This talk follows the history of the canyon and the people who have lived there, tracing the surprisingly late-developing idea that it is important, above all, as a place of beauty.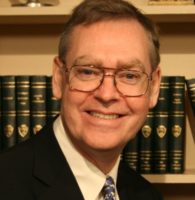 Emory University
Patrick Allitt has been a professor of American History at Emory University since 1988, where he teaches courses on American intellectual, environmental, and religious history, as well as Victorian Britain and the Great Books. After earning an undergraduate degree at Oxford and a Ph.D. in American history at the University of California, Berkeley, Professor Allitt held postdoctoral fellowships at Harvard and Princeton. He is the author of seven books, including his most recent: A Climate of Crisis: America in the Age of Environmentalism.