Four Presentations – clip
The Epic Story of the American Railroad – Christian Wolmar / Fellow, The Royal Historical Society
The importance of the railroads can be encapsulated in a single figure: by the time of its entry into the First World War, the United States had 254,000 route miles of railway. That means every day between 1830 and 1916, eight miles of line were built.
History of London in Seven Buildings – Don Brown / Dir, London Society
Let's explore 1,000 years of London's history through some of its world-famous structures. We'll learn about the Tower of London–the Norman castle built to dominate the conquered Anglo-Saxons–and how it has been a fortress, a prison, a place of executions, and even a zoo. And we'll visit Westminster Abbey, the site of royal coronations since 1066, and a national mausoleum with graves and memorials to thousands of the most important Britons in history. We'll also explore St. Paul's Cathedral: the instantly recognizable domed church that is built on the ruins of four others dating back to 604 CE.
Who Wore What When: History of Fashion – Amanda Hallay / LIM College
Fashion history. Why is it important, and why should we study it? Because fashion is not an island; it's a response. It's a response to what is happening in the world that creates it, so there are reasons why people in the past wore what they did.
Lewis and Clark's Brilliant Failure: An Exploration of the Famous Expedition – Patrick Allit / Emory University
In 1803, President Jefferson asked Lewis and Clark to find a straightforward water route to the Pacific Ocean. No white Americans had yet visited the Rocky Mountains, so the two leaders of the Corps of Discovery had no idea how high and wild its ranges were. They envisioned paddling up the Missouri River to its headwaters, carrying their canoes over a gentle ridge, and putting them into the headwaters of the Columbia River on the other side, before floating down to the Pacific shore. Instead, their three-year journey – from 1804-1806 — exploded that fantasy, subjecting them to grueling hardships. Neither were they able to fulfil Jefferson's hope that they could pacify all the Native Americans they met, converting them into allies of the "Great White Father" in Washington.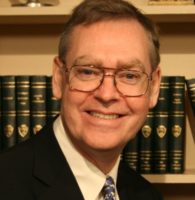 Become a One Day University Member
Watch hundreds of fascinating talks by over
250 remarkable professors from 150 top-tier schools.
New talks every day. Curated just for you.
Here are some of the upcoming courses exclusively available to our members: