With over 600 different lectures in our library, there's a lot to learn from One Day University professors.
Edible America: How and What We Eat – clip
Allen Pietrobon / Trinity Washington University
This presentation will look at the history of American cuisine since 1945, to examine a few key events that radically changed how and what Americans eat. Over the past 70 years, the country transformed from a relatively wholesome and nourishing food system, to what a critic might call a "Cheez-Whiz food culture," laden with fats, sugar, and ultra-processed unhealthy foods. Today, six in ten American deaths can be attributed to diet-related causes. Even the Dean of Public Policy at Duke University has said that Americans currently live in a "toxic food environment."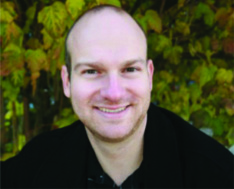 Become a One Day University Member
Watch hundreds of fascinating talks by over
250 remarkable professors from 150 top-tier schools.
New talks every day. Curated just for you.
Here are some of the upcoming courses exclusively available to our members: