presents
One Day University
Fascinating talks by over 300 remarkable professors
chosen from 150 top-tier schools.
One Day University Seattle Times Series
Sponsored by
---
On September 26, 27, and 28, One Day University will be presenting three remarkable talks featuring award-winning professors from across the country.
Each talk will air from 5:30 – 6:30 PST and is about 45 minutes with a 15 minute Q&A session. We hope you'll join us for one, two, or all three of these talks and rediscover the joy of lifelong learning.
A link to view the talks will be sent to all registrants prior to each session.
The talks are FREE thanks to The Seattle Times and AARP Washington, but you must register.
---
All courses are from 5:30 – 6:30PM PST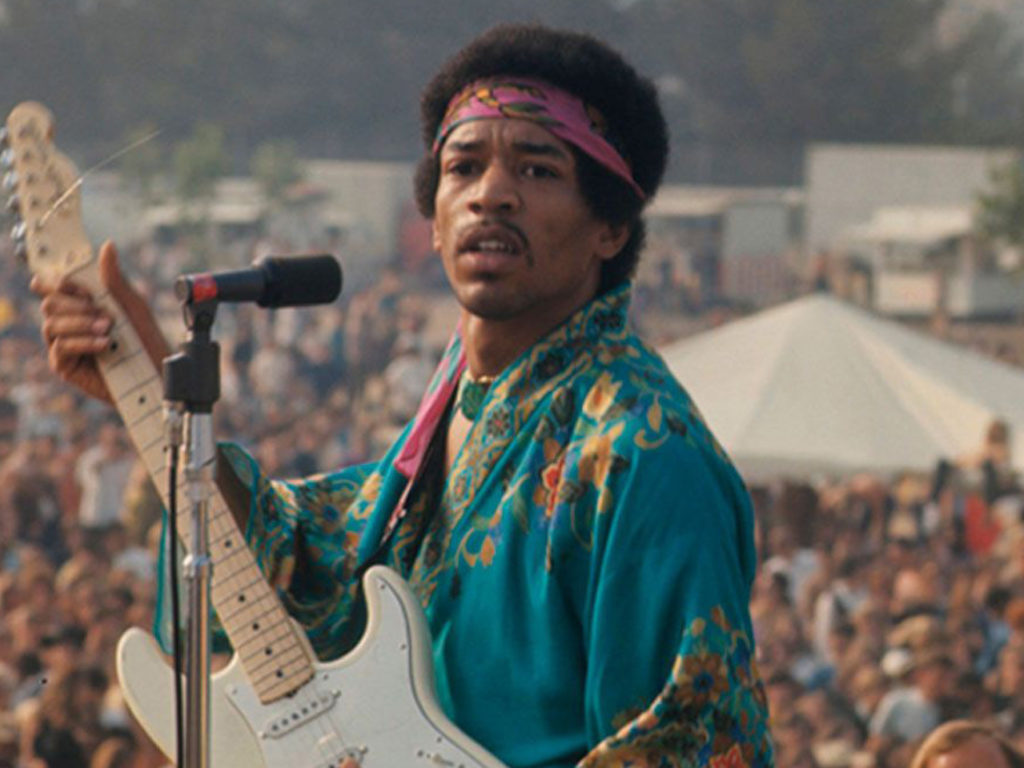 Woodstock: How it Happened…and Why it Almost Didn't
William McKeen / Boston University
Imagine this: suddenly, you find out that a half million people are visiting this weekend. What will you serve? It wasn't quite that way for the organizers of the Woodstock Festival in 1969, but it was close. The organizers planned for a crowd … but they never expected those kinds of numbers. This talk is about the behind-the-scenes machinations of putting the thing together against horrifying odds. For the organizers, this was an event along the lines of a community-involved art installation by the French artist, Christo. When Christo involved people in sharing a vision and a project, they discovered a journey more vital than a destination: the art was in the doing. We will also talk about the music, of course, and the abject fear the musicians felt with an audience that large.
Kennedy, Nixon and the Debate of the Century
Allen Pietrobon / Trinity Washington University
Regarding John F. Kennedy's 1960 election, one historian has written, "It was that first moment in our history when we saw that television can transform a political candidate from a candidate into a celebrity, and it changed the whole contours of our politics."
Join Professor Allen Pietrobon as he takes us back to the Eisenhower Era, a time before the "celebrity president." We will examine the lives and backgrounds of John F. Kennedy and Richard Nixon and see how Kennedy became president by dominating the television narrative and using innovative campaign techniques that set the model for presidential election campaigns to this very day. The first-ever televised presidential debate took place in 1960; the result was seen as being so disastrous (for Nixon) that it would be 16 years before presidential candidates agreed to debate live on TV again.
In this presentation, we'll use the 1960 presidential election as our lens to explore American politics and culture in this pivotal era in history.
In Our Prime: How Older Americans are Reinventing the Road Ahead
Susan Douglas / University of Michigan
In the early 1970s, the accepted wisdom among gerontologists about aging was that older Americans would need to essentially withdraw from society, and even their personal relationships. People were forced to retire at 65 whether they wanted to or not. The prevailing assumptions about older people were that they were frail, intellectually incompetent, irrelevant, and often a burden. Other stereotypes included "rigid, unproductive and uninformed, doddering, senile, deaf, and useless."
A term was coined for this: ageism, the systematic stereotyping of and discrimination against people simply because they are old. And despite fifty years of change in how millions of older people live their lives, ageism remains so ingrained in our culture—especially the media—that it goes unnoticed as a bias and indeed is pretty much taken for granted. In fact, ageism was especially blatant during the early months of the COVID pandemic.
Yet, at the same time, older people are defying these stereotypes: millions are healthier, more socially and politically engaged, working longer, and living longer than previous generations, and often feel fifteen years younger than our chronological age. In this lecture, Professor Susan Douglas will argue that we are in the midst of a demographic revolution, with more people over fifty than at any time in our history. Drawing from video clips and media images, Professor Douglas will illustrate both the persistence of ageism as well as the challenges to it. And while a­­geism affects everyone, she will note how it is especially targeted to women.
---