Revisiting Three Iconic American Speeches: TheWords of FDR, JFK, & MLK
Stephanie Yuhl / College of the Holy Cross
Presented by:
---
In this class, we will explore this impulse by revisiting three stirring 20th-century American speeches: by Franklin Roosevelt, John F. Kennedy, and Martin Luther King, Jr.  We will examine moments that we all think we know well because they constitute the foundation of our popular sense of America — as a nation and a people. But as we dig deeper beyond the surface of simple soundbites and into the lesser-known context and controversies surrounding these iconic historical moments, we may be surprised to find that our understanding of the past and present may not be as clear as we have assumed, after all.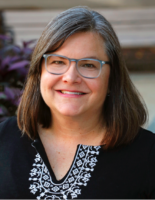 College of the Holy Cross
Stephanie Yuhl is the W. Arthur Garrity, Sr. Professor in Human Nature, Ethics and Society and Professor of History at the College of the Holy Cross, as well as Associate Faculty at the Harvard University Graduate School of Design in the Critical Conservation Program.  An expert in 20th-century U.S. cultural and social history who specializes in historical memory, social movements, gender and sexuality, Southern history, and the built environment, Professor Yuhl is also a consultant and curator of historical museum exhibits and oral history projects. A popular teacher who was awarded the inaugural Burns Career Teaching Medal for Outstanding Teaching, Yuhl is the author of the award-winning book, A Golden Haze of Memory: The Making of Historic Charleston, and the co-author of LGBTQ+ Worcester for The Record.
Become a One Day University Member
Watch hundreds of fascinating talks by over
250 remarkable professors from 150 top-tier schools.
New talks every day. Curated just for you.
Here are some of the upcoming courses exclusively available to our members: